Recommended Witch Books: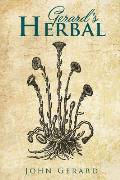 Review:
Beautifully illustrated early English seminal classic compendium of herb and plant origins, names (common and Latin), lore, cultivation, location, and recipes for magical and medicinal use from European sources and other countries. Well worth the cost and its weight! (For more info, see this full-size facsimile edition.)
Tags
Witchcraft Basics
Review:
Magical myths, folklore, customs, and practices of cultures worldwide compiled by a Scottish anthropologist. While its material is sometimes scattered or specious, it remains a valuable resource. (Actual book cover not shown.)
Tags
Witchcraft Basics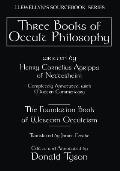 Three Books Of Occult Philosophy
Henry Cornelius Agrippa von Nettesheim (written 1509-10; tr. by James Freake, 1651; ed. by Donald Tyson, Llewellyn Publications, 2005)
Review:
Illustrated, archaic, authentic, essential: De Occulta Philosophia (Three Books of Occult Philosophy) is the most influential book on magic ever written. Agrippa was a Renaissance German knight, theologian, feminist philosopher, and defender of witches who wandered the courts of Europe learning about and advocating for magic as the true synthesis of religion and science. His celebrated and persecuted grimoire and textbook on magic was an inspiration for The Goodly Spellbook. Editor Tyson's well-researched explanatory notes and illustrations more than make up for Freake's awkward 17th-century translation from the original Latin, which unfortunately remains the only available version in English of all three volumes.
Tags
Witchcraft Basics
Review:
A facsimile copy of the folklorist's authentic 1892 masterwork revealing the beliefs, customs, deities, formulas, recipes, rites, and spells practiced and prized by 19th-century Witches in Tuscany. Written by the President of the Gypsy-Lore Society, this classic is the only book to list names of pesky daimons that plague lonely men and women, etc.
Tags
Witchcraft Basics
Review:
The famous "blue book" features illustrated, authentically traditional magic authored by the first Gardner-trained Third Degree Witch to publish such material in America. However it cannot, as promised, impart the reader "the equivalent of Third Degree."
Tags
Witchcraft Basics
Review:
Lore about Goddesses worldwide, including their magical correspondences and powers, feast days, myths, and much more.
Tags
Witchcraft Basics

Review:
Illustrated, definitive, fascinating guide to Witchcraft that explains how everyone can use common ingredients to work effective magic to help themselves, others, and the planet; written by trained, experienced Gardnerians.
Tags
Witchcraft Basics