Recommended Witch Books:
Review:
Magical myths, folklore, customs, and practices of cultures worldwide compiled by a Scottish anthropologist. While its material is sometimes scattered or specious, it remains a valuable resource. (Actual book cover not shown.)
Tags
Witchcraft Basics
Review:
Mystical, revealing details of ancient and olde Scottish Highland Pagans written in a balanced sympathetic and objective manner by a Gaelic-speaking archaeologist and magical practitioner.
Tags
Witchcraft Basics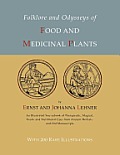 Review:
Pen-and-ink illustrations of ancient Pagan glyphs and plants decorate this exploration of ancient, medicinal herbal lore and the magical uses of food.
Tags
Witchcraft Basics
Review:
Authentic 19th-century Stregheria (Italian Witchcraft) liturgy, mythos, spells, and traditions descended from a medieval-era, roaming female Witch named Aradia, who taught the oppressed how to use magic to protect themselves from their rich overlords. Leland, a British folklore researcher, acquired the information in this book from a Strega known as Maddalena. In the 20th century, Doreen Valiente adapted and popularized the "Charge of the Goddess" from this book.
Tags
Witchcraft Basics

Review:
Illustrated, definitive, fascinating guide to Witchcraft that explains how everyone can use common ingredients to work effective magic to help themselves, others, and the planet; written by trained, experienced Gardnerians.
Tags
Witchcraft Basics
Review:
Alphabetized, oft-illustrated information about magical practices, fads and traditions, and some ancient and modern occultists; written by a trained Gardnerian Witch elder who'd given our The Goodly Spellbook a rave review.
Tags
Witchcraft Basics