Recommended Witch Books: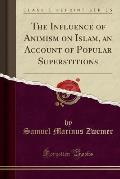 Review:
Exploration of the polytheistic animism that preceded monotheistic Islam, and its continued influence on the later religion and other cultures; written by a Princeton Theological Seminary professor.
Tags
Witchcraft Basics
Witchcraft-related Subjects
Review:
Magical myths, folklore, customs, and practices of cultures worldwide compiled by a Scottish anthropologist. While its material is sometimes scattered or specious, it remains a valuable resource. (Actual book cover not shown.)
Tags
Witchcraft Basics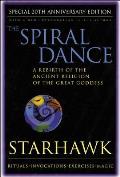 Review:
An eclectic primer about ancient and modern Goddess-worship and Pagan cosmology; written by a contemporary magical practitioner and co-founder of the Reclaiming trad.
Tags
Witchcraft Basics
Review:
Explorations of Pagan topics such as the Life of Hypatia, an Orphic Hymn to Artemis, the Sacred Geography of the Ancient Greeks, The Science & Art of Animating Statues, and Pythagorean Harmonics, etc.; written by academic researchers and magical practitioners.
Tags
Witchcraft Basics