Recommended Witch Books: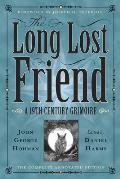 Review:
A goodly scholarly treatment and reprinting of the most famous American book on spells and herbal remedies — the authentic, early 19th-century Pennsylvania Dutch grimoire The Long Lost Friend. Edited with added spells from alternative versions by anthropologist Daniel Harms, and a foreword by Esoteric Archives curator Joseph H. Peterson.
Tags
Witchcraft Basics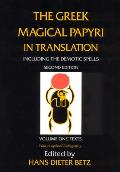 Review:
The title word "Demotic" isn't a typo of demonic: That material is Coptic. The illustrated main corpus is a collection of 2nd-century B.C.E. to 5th-century C.E. Egypto-Greco-Roman magical spells, rituals, and invocations from ancient papyrus spellbooks, many of them found in the tomb of a magic man in Thebes. Also known as the Papyri Graecae Magicae, or PGM.
Tags
Witchcraft Basics
Review:
A facsimile copy of the folklorist's authentic 1892 masterwork revealing the beliefs, customs, deities, formulas, recipes, rites, and spells practiced and prized by 19th-century Witches in Tuscany. Written by the President of the Gypsy-Lore Society, this classic is the only book to list names of pesky daimons that plague lonely men and women, etc.
Tags
Witchcraft Basics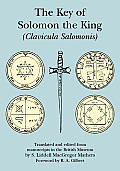 Review:
Illustrated ceremonial magic spells and techniques.
Tags
Witchcraft Basics
Review:
Authentic 19th-century Stregheria (Italian Witchcraft) liturgy, mythos, spells, and traditions descended from a medieval-era, roaming female Witch named Aradia, who taught the oppressed how to use magic to protect themselves from their rich overlords. Leland, a British folklore researcher, acquired the information in this book from a Strega known as Maddalena. In the 20th century, Doreen Valiente adapted and popularized the "Charge of the Goddess" from this book.
Tags
Witchcraft Basics