Recommended Witch Books:
Review:
Lavishly bound English translation of breathtaking facsimile illustrations from ancient papyri and carvings explaining how the dead should propitiate ancient Egyptian psychopomps and deities to earn rest and reincarnation.
Tags
Witchcraft Basics

Review:
Illustrated, definitive, fascinating guide to Witchcraft that explains how everyone can use common ingredients to work effective magic to help themselves, others, and the planet; written by trained, experienced Gardnerians.
Tags
Witchcraft Basics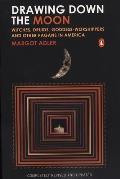 Review:
Craft history, information about diverse magical practitioners, groups, and Covens, and resources; written by a traditionally trained Gardnerian Witch; the author included information about Coven Oldenwilde in this 20th-anniversary update of her 1986 original edition.
Tags
Witchcraft Basics