Recommended Witch Books:
Review:
This illuminating free handbook details a Wiccan clergywoman's two decades' experience advocating for incarcerated and institutionalized Pagans persecuted behind bars. High Priestess Lady Passion reveals her techniques for securing their religious rights — empowering any volunteer to do the same and aid this vulnerable segment of the Craft community.
Tags
Witchcraft Basics
Review:
The famous "blue book" features illustrated, authentically traditional magic authored by the first Gardner-trained Third Degree Witch to publish such material in America. However it cannot, as promised, impart the reader "the equivalent of Third Degree."
Tags
Witchcraft Basics
Review:
Authentic 19th-century Stregheria (Italian Witchcraft) liturgy, mythos, spells, and traditions descended from a medieval-era, roaming female Witch named Aradia, who taught the oppressed how to use magic to protect themselves from their rich overlords. Leland, a British folklore researcher, acquired the information in this book from a Strega known as Maddalena. In the 20th century, Doreen Valiente adapted and popularized the "Charge of the Goddess" from this book.
Tags
Witchcraft Basics
Review:
An expanded edition of the 1954 classic by the father of the modern Witch renaissance. Covers myriad magical topics, including Picts, pixies, Pagan persecution, cauldrons, and Kabbalah, and includes a biography of Gardner and contributions from some Wiccan elders regarding the Olde Religion's past, present, and future.
Tags
Witchcraft Basics
Review:
Magic that rings true, rare interviews with seminal Gardnerian figures, and a fascinating 1970s-era view of the challenges that Wicca's burgeoning popularity posed the Craft community; written by a Strega practitioner and ground-breaking activist for Pagan and gay rights.
Tags
Witchcraft Basics
Review:
Alphabetized information about Craft beliefs, traditions, lore, and practices; written by a witness to the modern rise of Witchcraft.
Tags
Witchcraft Basics

Review:
Illustrated, definitive, fascinating guide to Witchcraft that explains how everyone can use common ingredients to work effective magic to help themselves, others, and the planet; written by trained, experienced Gardnerians.
Tags
Witchcraft Basics
Review:
Alphabetized, oft-illustrated information about magical practices, fads and traditions, and some ancient and modern occultists; written by a trained Gardnerian Witch elder who'd given our The Goodly Spellbook a rave review.
Tags
Witchcraft Basics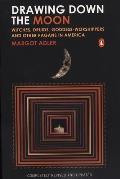 Review:
Craft history, information about diverse magical practitioners, groups, and Covens, and resources; written by a traditionally trained Gardnerian Witch; the author included information about Coven Oldenwilde in this 20th-anniversary update of her 1986 original edition.
Tags
Witchcraft Basics