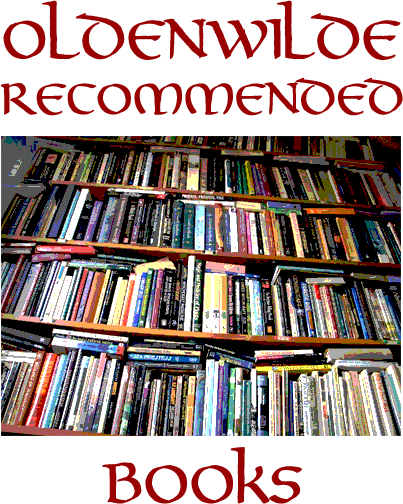 Oldenwilde Recommended Books
Ratings

Recommended
Empowering "must-have"
Very enabling
Not recommended
Insultingly shallow
Falsely misleading
Useless drivel
Goodly magical books and divination kits ring true: They can arm you with facts to oppose bigotry, ignorance, and persecution; spark inspiration that makes your life enticing to others; and banish boredom by providing further paths through their footnotes and bibliographies for you to explore magic's vastness to the end of your days. But for newcomers to magic and even experienced spellcrafters, it can be frustratingly difficult to find these gems amid the rubble of repetitious, shallow, misleading, and made-up product that dominates the marketplace.
Make your time and money count: Bestselling Witch author Lady categorizes, rates, and reviews recommended and non-recommended Craft books to help you distinguish worthy from worthless tomes.
On this page you'll find all book titles offered through Oldenwilde Recommended Books, sorted by category. Click on a title to see that book's catalog entry, which includes its cover, title, rating, review, and tags.
Click on "Witchcraft Basics" or "Witchcraft-related Subjects" to skim through all the book titles in that section, sorted by category.
Click on a category (such as "Rituals & Spells") to browse books by their catalog entries.
Click on any link in a book's catalog entry to learn more about that book and to order it for home delivery via one of our affiliates:

Powells.com — the famed independent bookstore, founded in 1971, that's so comprehensive it fills an entire city block in Portland, Oregon.
Smashwords.com — the independent e-book publisher that distributes many of the e-books written by Lady Passion and *Diuvei.
Indiebound.org — the national network that enables you to order a book from your local independent bookstore.

Each book or rune kit you purchase will help enable Coven Oldenwilde to aid needy Pagans worldwide!
Witchcraft Basics
By Lady Passion:
By Lady Passion & *Diuvei
Beliefs, Practices, & Traditions of Pagans, Witches, & Wiccans
Folklore, Myth, & Superstition
Countering Persecution
Fortune-telling & Divination
Healing Arts
Rituals & Spells
Witchcraft-Related Subjects
Suppressed History
Pagan Kids & Teens
Magical Symbolism & Sacred Geometry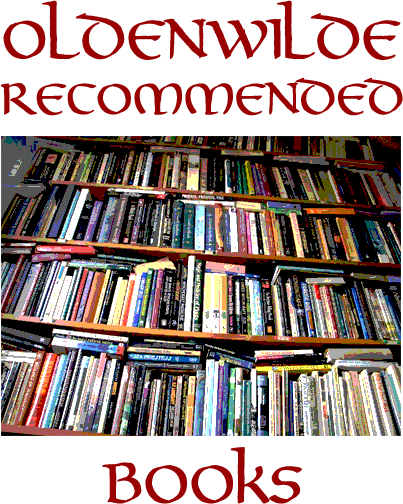 The Oldenwilde Recommended Books logo shows some of the groaning shelves full of magic books in our Covenstead library.