Recommended Witch Books:
Review:
Lore about Goddesses worldwide, including their magical correspondences and powers, feast days, myths, and much more.
Tags
Witchcraft Basics

Review:
Illustrated, definitive, fascinating guide to Witchcraft that explains how everyone can use common ingredients to work effective magic to help themselves, others, and the planet; written by trained, experienced Gardnerians.
Tags
Witchcraft Basics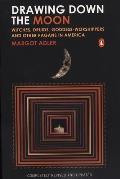 Review:
Craft history, information about diverse magical practitioners, groups, and Covens, and resources; written by a traditionally trained Gardnerian Witch; the author included information about Coven Oldenwilde in this 20th-anniversary update of her 1986 original edition.
Tags
Witchcraft Basics