Recommended Witch Books:
Review:
Magical myths, folklore, customs, and practices of cultures worldwide compiled by a Scottish anthropologist. While its material is sometimes scattered or specious, it remains a valuable resource. (Actual book cover not shown.)
Tags
Witchcraft Basics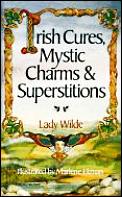 Review:
Enchanting, authentic, archaic folklore, magic, omens, prophecies, and proverbs compiled by the mother of author-wit Oscar Wilde.
Tags
Witchcraft Basics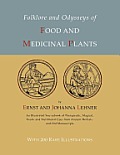 Review:
Pen-and-ink illustrations of ancient Pagan glyphs and plants decorate this exploration of ancient, medicinal herbal lore and the magical uses of food.
Tags
Witchcraft Basics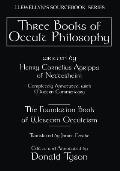 Three Books Of Occult Philosophy
Henry Cornelius Agrippa von Nettesheim (written 1509-10; tr. by James Freake, 1651; ed. by Donald Tyson, Llewellyn Publications, 2005)
Review:
Illustrated, archaic, authentic, essential: De Occulta Philosophia (Three Books of Occult Philosophy) is the most influential book on magic ever written. Agrippa was a Renaissance German knight, theologian, feminist philosopher, and defender of witches who wandered the courts of Europe learning about and advocating for magic as the true synthesis of religion and science. His celebrated and persecuted grimoire and textbook on magic was an inspiration for The Goodly Spellbook. Editor Tyson's well-researched explanatory notes and illustrations more than make up for Freake's awkward 17th-century translation from the original Latin, which unfortunately remains the only available version in English of all three volumes.
Tags
Witchcraft Basics
Review:
Marketed as real but utterly fake, the Necronomicon ("Book of Dead Names") existed only in H.P. Lovecraft's horror fiction, and even there only by allusion to its eldritch-sounding title. But if you're a Lovecraft fan like *Diuvei, you'll want to have it on your bookshelf just for its own sake — and to observe who does or doesn't recognize it for what it is.
Tags
Witchcraft Basics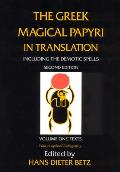 Review:
The title word "Demotic" isn't a typo of demonic: That material is Coptic. The illustrated main corpus is a collection of 2nd-century B.C.E. to 5th-century C.E. Egypto-Greco-Roman magical spells, rituals, and invocations from ancient papyrus spellbooks, many of them found in the tomb of a magic man in Thebes. Also known as the Papyri Graecae Magicae, or PGM.
Tags
Witchcraft Basics
Review:
Extensive guide about more than 1,000 magical alphabets, phrases, symbols, and words that will help you pronounce, understand, and use them for maximum power; written by a respected occult author.
Tags
Witchcraft Basics
Review:
The famous "blue book" features illustrated, authentically traditional magic authored by the first Gardner-trained Third Degree Witch to publish such material in America. However it cannot, as promised, impart the reader "the equivalent of Third Degree."
Tags
Witchcraft Basics
Review:
Magic that rings true, rare interviews with seminal Gardnerian figures, and a fascinating 1970s-era view of the challenges that Wicca's burgeoning popularity posed the Craft community; written by a Strega practitioner and ground-breaking activist for Pagan and gay rights.
Tags
Witchcraft Basics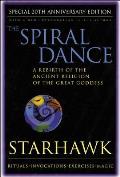 Review:
An eclectic primer about ancient and modern Goddess-worship and Pagan cosmology; written by a contemporary magical practitioner and co-founder of the Reclaiming trad.
Tags
Witchcraft Basics
Review:
Alphabetized information about Craft beliefs, traditions, lore, and practices; written by a witness to the modern rise of Witchcraft.
Tags
Witchcraft Basics
Review:
Teens to adults will like this guide to Pagan candle, herb, natural, and basic ritual magic; written in lyrical, non-dogmatic fashion, it's illustrated with mood-enhancing photographs.
Tags
Witchcraft Basics
Witchcraft-related Subjects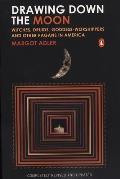 Review:
Craft history, information about diverse magical practitioners, groups, and Covens, and resources; written by a traditionally trained Gardnerian Witch; the author included information about Coven Oldenwilde in this 20th-anniversary update of her 1986 original edition.
Tags
Witchcraft Basics