Recommended Witch Books:
Review:
Mystical, revealing details of ancient and olde Scottish Highland Pagans written in a balanced sympathetic and objective manner by a Gaelic-speaking archaeologist and magical practitioner.
Tags
Witchcraft Basics
Review:
A facsimile copy of the folklorist's authentic 1892 masterwork revealing the beliefs, customs, deities, formulas, recipes, rites, and spells practiced and prized by 19th-century Witches in Tuscany. Written by the President of the Gypsy-Lore Society, this classic is the only book to list names of pesky daimons that plague lonely men and women, etc.
Tags
Witchcraft Basics
Review:
An expanded edition of the 1954 classic by the father of the modern Witch renaissance. Covers myriad magical topics, including Picts, pixies, Pagan persecution, cauldrons, and Kabbalah, and includes a biography of Gardner and contributions from some Wiccan elders regarding the Olde Religion's past, present, and future.
Tags
Witchcraft Basics
Review:
Magic that rings true, rare interviews with seminal Gardnerian figures, and a fascinating 1970s-era view of the challenges that Wicca's burgeoning popularity posed the Craft community; written by a Strega practitioner and ground-breaking activist for Pagan and gay rights.
Tags
Witchcraft Basics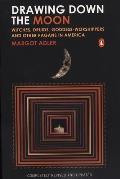 Review:
Craft history, information about diverse magical practitioners, groups, and Covens, and resources; written by a traditionally trained Gardnerian Witch; the author included information about Coven Oldenwilde in this 20th-anniversary update of her 1986 original edition.
Tags
Witchcraft Basics